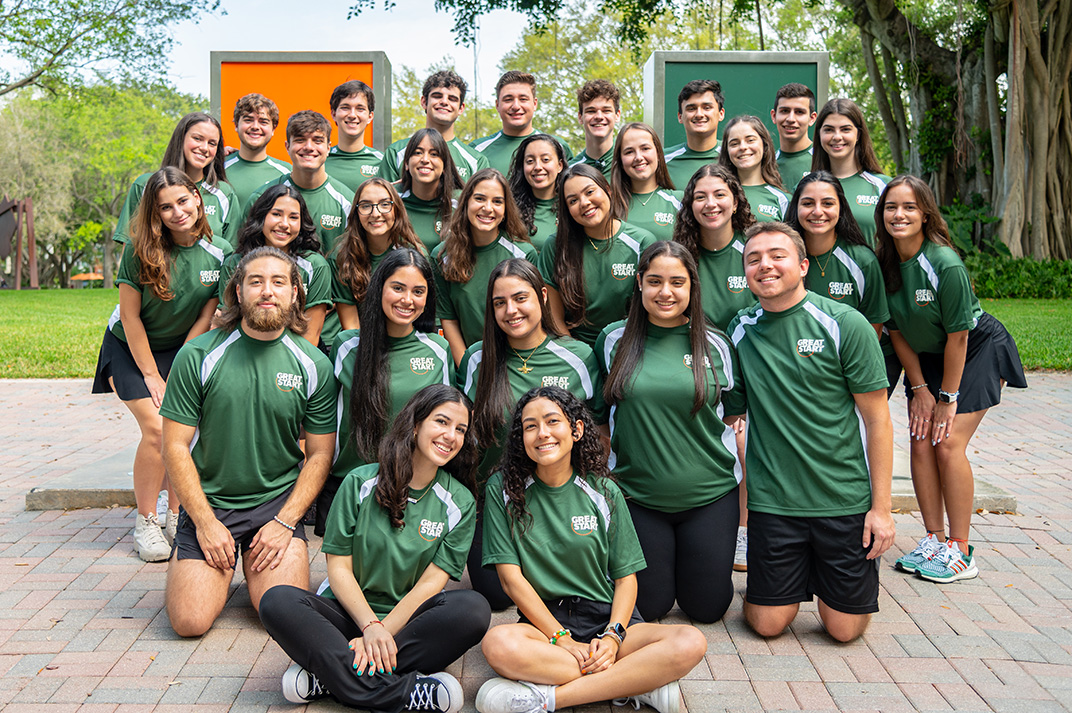 "The Great Start staff was so welcoming and made me feel so included, especially as a reserved person. I am so so grateful for this experience. Shoutout to the staff members I worked with for sharing jokes with me and for the best paper plate award ever!!! I will hang it up on my wall and never forget it. Thank you all so much!!" - Great Start 2022 participant
Great Start gives you the opportunity to experience campus while in small groups led by experienced student staff. Our staff is comprised of students with various majors and class standings who know what commuter life is like and are trained to help new commuter students in their transition to the University of Miami. After a year of preparing to welcome commuter students to campus, Great Start staff members spend the entire weekend of Great Start building community with program participants. You'll reconnect with many of the Great Start staff members during the 'Cane Kickoff orientation program.
Program Coordinators
The Student Program Coordinators serve as the lead student facilitators of Great Start. They supervise the staff and manage Great Start both as the face of the program as well as behind the scenes.
---
Steering Committee
The steering committee consists of five staff members who serve as the chairs of various committees in the Great Start program. Each chair  oversees unique projects which come together to make Great Start an exciting and seamless  experience for new students.
---
Staff
The Great Start staff members are student leaders who facilitate new student engagement in Great Start. Staff members provide mentorship and help build community throughout the Great Start program. Staff members are a wealth of knowledge on how to be successful as a commuter student at the University of Miami. 
---