REMOTE ASSISTANTS
Are you a new student? Will you be taking classes remotely this semester? Our Remote Assistants are available to assist you with your transition.

Remote Assistants are dedicated student leaders who serve as mentors and a resource to incoming students who will be taking classes remotely during the Fall 2020 semester. Remote Assistants work with the Department of Orientation and Commuter Student Involvement to plan, promote, and implement initiatives specifically focused on remote students' needs. The purpose of Remote Assistant initiatives is to aid incoming students in their transition to the University of Miami.
Gustavo Tovar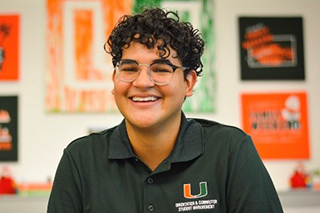 Nathalia Torres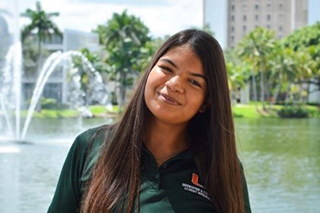 Timothy Weil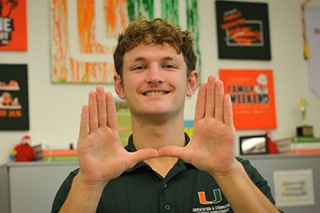 Genesis Leiva Cerna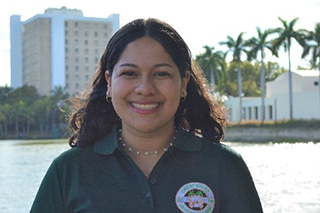 MEET WITH US VIRTUALLY
Our team of Remote Assistants and Commuter and Transfer Assistants are here to help answer questions you may have about campus resources and how to get involved. Make a virtual appointment with your Remote Assistant or any of the members of our Remote or Commuter and Transfer Assistant Team.